The 2019 MINI Countryman is here at MINI of Bedford to challenge your expectations in the best way. Built with a smart blend of tenacity and sophistication, 2019 MINI Countryman will get you to your daily endeavors and rugged excursions in style and comfort. But don't just take our word for it, come down to your local MINI Dealer in Bedford, NH to test drive this remarkable new SAV for yourself, we're confident you'll feel right at home behind the wheel.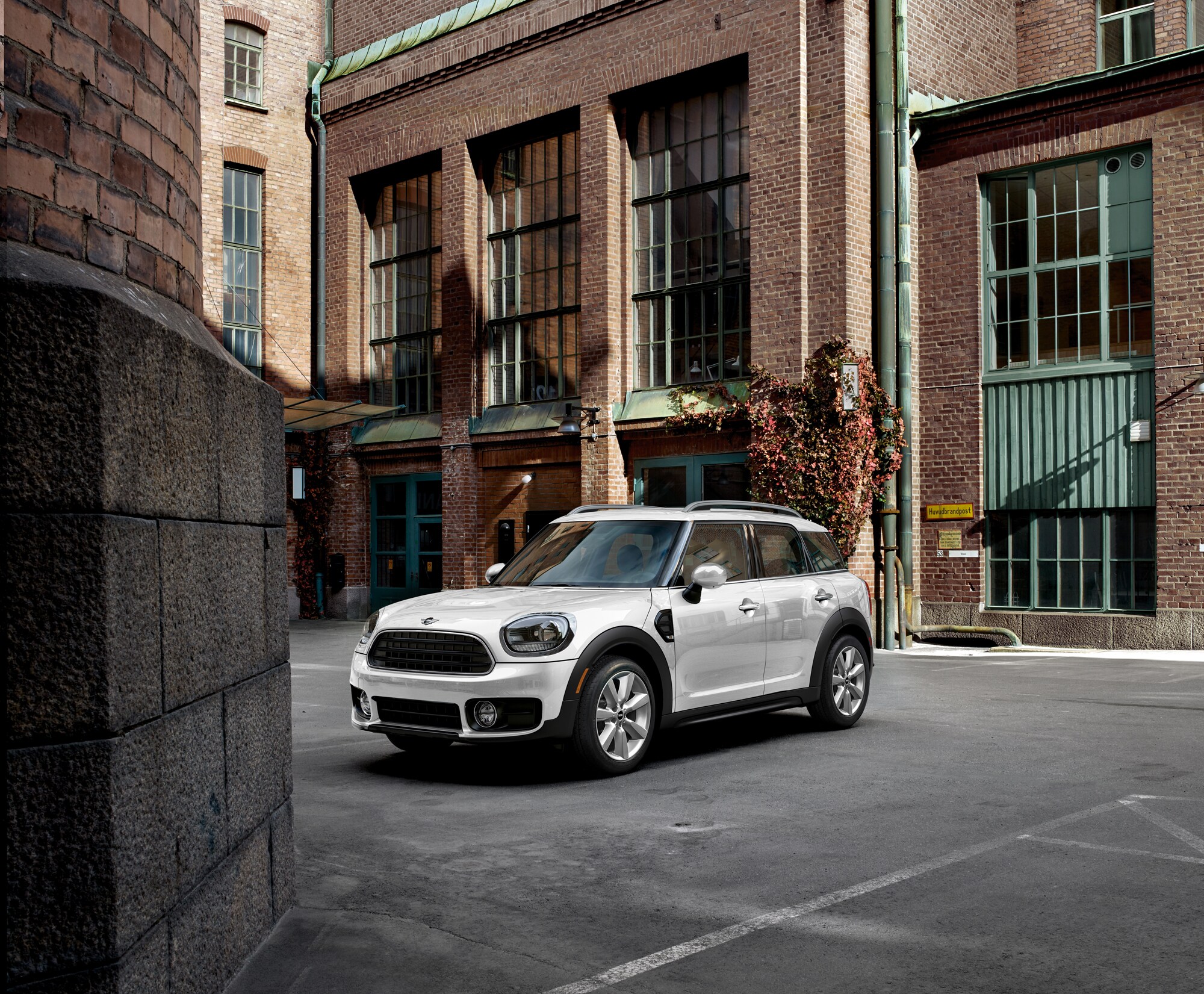 2019 MINI Countryman Details
Designed for outdoor adventures and city dwelling alike, the 2019 MINI Countryman is MINI's largest and most spacious vehicle to date, yet still unmistakably a MINI with its beloved design and agile handling.
There is a variety of powertrains available for the 2019 MINI Countryman, including the Cooper S, Cooper All4, and John Cooper Works All4. Each powertrain is available in three trim levels: Classic, Signature, or Iconic. The engine for the baseline model produces 139 hp and 162 ft-lbs of torque while the Cooper S powertrains produce 189 hp and 207 ft-lbs of torque. The John Cooper Works powertrain delivers 228 hp and 258 ft-lbs of torque. In addition, there is a hybrid version available that dishes out 221 hp total and 284 ft-lbs of torque.
The available All4 all-wheel drive system empowers the 2019 MINI Countryman to handle tough weather conditions and rugged off-road situations with poise. With plenty of space for 5 people and each person's cargo, you'll be ready to tackle your next adventure without a hitch.
Safety and Special Features
At our Bedford, NH MINI dealer, we want you to roll off our lot in a car that will keep you safe, and we're confident the 2019 MINI Countryman will do that job well. There are eight standard airbags designed to protect each passenger from multiple angles. The frame of the car is made from study materials that create a protective barrier. You can also help keep yourself safe with the Active Driving Assistant system that features forward collision warning and automatic emergency braking.
The technology options on the 2019 MINI Countryman add convenience and entertainment during your commute or outdoor explorations. Apple CarPlay is available to make communication and entertainment options easy and accessible. An available and easy-to-use navigation system will ensure you get to your destination without any unwanted detours.
Buying a 2019 MINI Countryman
We would love to see you at our MINI Dealership to see our amazing selection of new MINI cars available and to schedule a test drive. Our excellent staff will be happy to walk you through financing a new MINI, available options, and any other questions you may have. We believe you'll be just as excited about the 2019 MINI Countryman as we are.