Whenever you're actively looking for a MINI car for sale, we recommend taking the short ride over to our NH MINI dealership to see our inventory of new MINI cars. If you're a fan of the MINI brand, then you already know that MINI vehicles are widely recognized for being engaging behind the wheel. One vehicle that pushes that enduring legacy forward seamlessly is the 2020 MINI Countryman.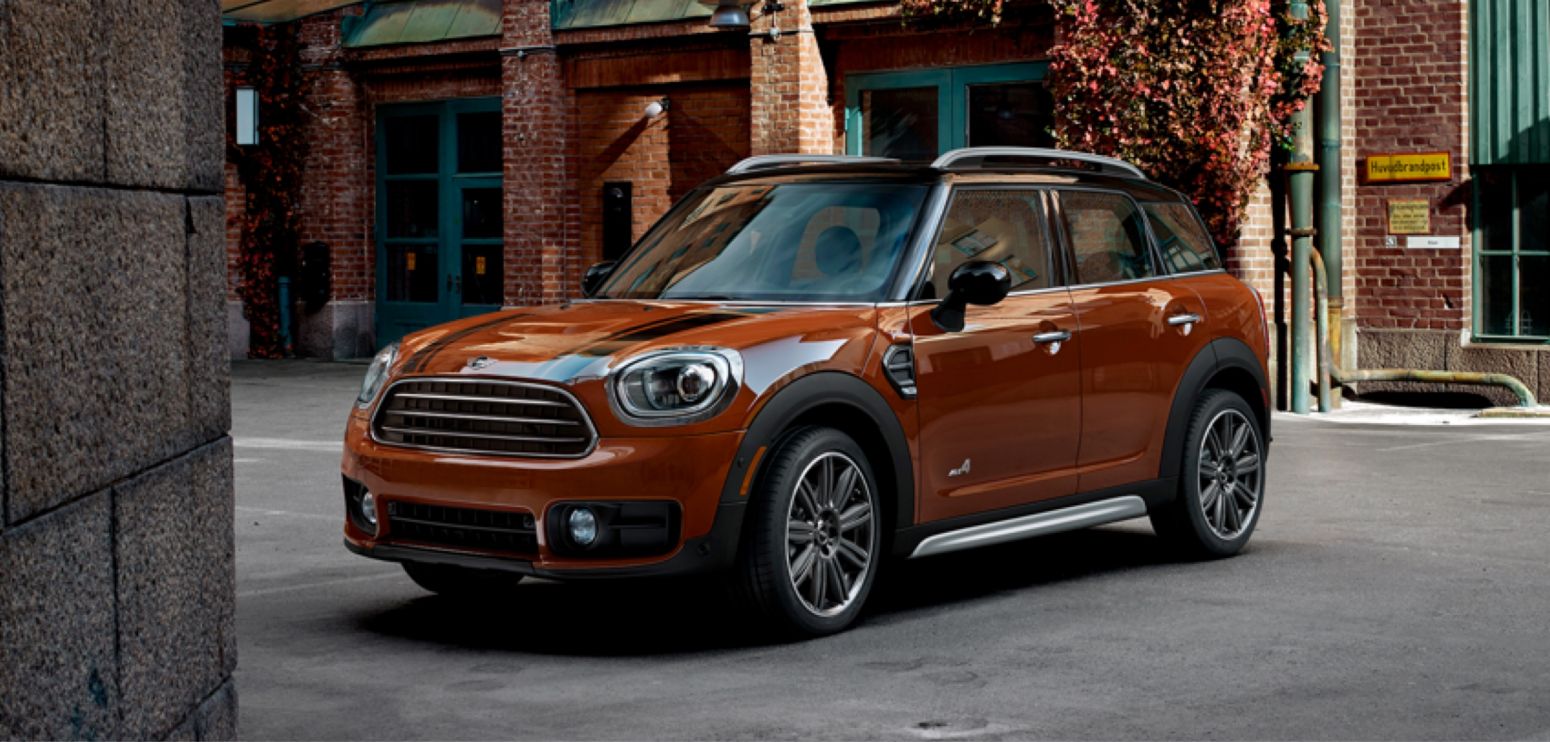 2020 MINI Countryman Details 
The 2020 MINI Countryman is a MINI car that's offered in several trims. No matter which trim you decide to buy or lease when you visit our MINI dealership near Nashua, NH, you'll love the way your vehicle handles the road.
The new MINI Countryman is equipped with standard front-wheel drive. Having been MINI Cooper dealers serving Exeter, NH and surrounding areas for as long as we've been, we often suggest motorists replace the front-wheel-drive system with the optional all-wheel drive system. The AWD system will provide some traction when the roads are slick, which is important given the changeable weather the Bedford-area experiences in a typical year.
2020 MINI Countryman Safety and Special Features
While the 2020 MINI Countryman is a small car, the carmaker we represent packed plenty of features into the automobile. If the car doesn't already have enough standard features for your tastes, you'll be happy to know that the diminutive car is eligible for more.
Motorists who love having the wind blow through their hair and those who enjoy gazing at the stars will appreciate the car's power moonroof. The automobile's leather upholstery makes every seat in the new MINI Countryman comfy and cozy. The car's Bluetooth™ connectivity makes staying in touch with friends, family members, and business associates a breeze.
Buying a 2020 MINI Countryman
If you've always dreamed of having a MINI Cooper car in your driveway, now is the time to make that dream a reality. Head over to MINI of Bedford to buy or lease a new MINI Countryman. We'll help you find the trim that will support your lifestyle the best and we'll also help you secure any financing you may need to bring a 2020 MINI Countryman home. Visit our MINI dealership today!